Rats run across roads, yards in northwest Ohio
Black bear breaks into MT van, gets stuck inside
Goats rescued after 2 days on 6-inch ledge in Mont
Atlanta zoo to be inspected after snake escape
Plastic jar removed from Fla. bear cub's head
Brazen black bear breaks into Montana houses
Brazen black bear breaks into MT houses
BILLINGS, Mont. — A brazen black bear believed responsible for about 21 break-ins in Montana over the past few weeks has so far eluded capture.
Paintball course attracts unwanted guests: bears
Woman's dog mistaken for coyote, set loose in wild
'Corpse flower' bloom could stink up Texas wedding
Big caiman spooks shoppers at Puerto Rico mall
Liberian elephant rampages against timber company
Idaho man accused of keeping rattlers in apartment
Trapped manatees looking for love rescued
MIAMI — A group of manatees looking for love are safe after being stranded in a shallow canal in Miami. Florida Fish and Wildlife Conservation Commission spokesman Jorge Pino said four or five male manatees were trying to mate with a female in the canal. Pino said the water in the canal may have been too dirty for the sea cows to see through. Wildlife officials managed to coerce all the manatees to swim out of the shallow area on Monday.
Australian bitten while trying to sit on crocodile
Deer crashes through window of store in Ore. city
Black bear camps in tree in Ore. city's downtown
Moose tours cemetery, remains loose in Maine
Arizona restaurant serving lion meat burgers
Minnesota asks drivers to brake for turtles
Calif. freeway closed after bear wanders in lanes
Deputies: Fla. beekeeper stole bees from rivals
S. American critter found sleeping on Ill. porch
Wildlife officials find baby elk left on doorstep
It's a bee market! Worker bees swarm Wall Street
Special delivery! Chicago zoo gets 3 stork chicks
Hundreds of large feral rats found in N.M. home
Minor injury for photo-taking hiker bitten by bear
Domestic tabby in SC adopts abandoned bobcats
Ark. family learns the hard way gar eggs are toxic
Vermont bear with head stuck in milk can rescued
Fla. chef has 9 reasons his octopus tastes better
Vt. town gets $150K grant for salamander crossing
'Tony' the tiger pulled from moat at SF zoo
Duchess the orangutan turns 50 at Phoenix Zoo
Police: Drunk Pa. man tried to revive dead opossum
Firefighters blame rat's nest for truck blaze
Helicopter rescues horse stranded on Ariz. sandbar
Devotees of Fla. man drank snail mucus in ritual
Devotees of Fla. man say they ingested snail mucus
'Old Baldy' horse head going back up in Philly
Elusive Fla. monkey dodges captors, defies darts
Man with holstered gun rides horse to church
Police capture escaped zebra in downtown Atlanta
Group uses condoms in endangered species crusade
Dog waste piling up at Wyoming forest trails
'Chicken-playing' chicken lives with horse, dragon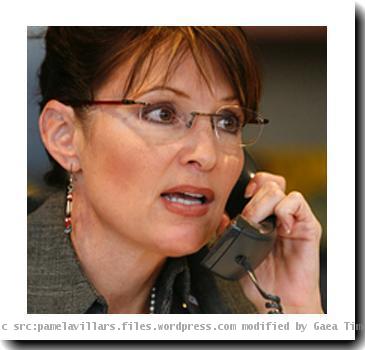 more images
PETA proposes robotic groundhog for Pa. festival
Wis. woman pleads no contest in rat in meal scheme