Miracle Man Kenny Easterday: The Man with Half Body
By Mayuri, Gaea News Network
Thursday, November 18, 2010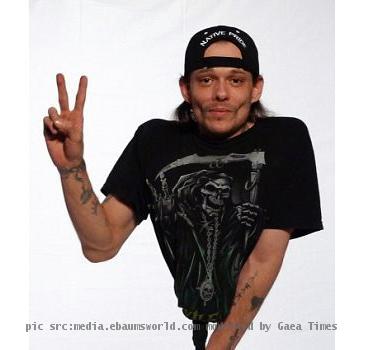 more images
NEW YORK (GaeaTimes.com) — The story of an unusual man with half body may make you believe that sometimes miracles happen in the real world. Let me introduce you to 36 year old Kenny Easterday better known as 'The Man with Half a Body'. He was born on 7th December, 1973. But poor Kenny was born with a disability known as sacral agenesis that made his spinal cord to grow in an improper manner. This doesn't stop him from living his life. Kenny Easterday is happily living and enjoying his life.
When he was six years old his legs were amputated and his missing spine was made out of his shinebone. He is full of energy and he moves freely with the help of skateboard.
Kenny has a girlfriend Nicky and he loves her 7 year old girl as his own daughter. He appeared on TV in a program done by TLC.